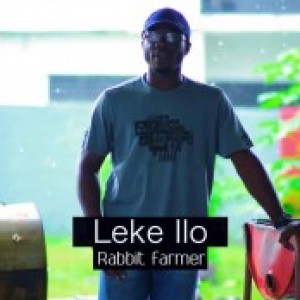 Rabbit farming tutorial
The average rabbit in Nigeria goes for NGN3,000 - it's a premium food well demanded by the wealthier Nigerians. Rabbits are very easy to farm and require little to no maintenance, they are known to spread and populate very quickly - making rabbits one of the best animals to farm in Nigeria!
This video course consists of 6 lessons covering:
Housing rabbits: what materials to use and how to construct the house.
Feeding rabbits: what rabbits eat and how much of it to give to them.
Breeding rabbits: how rabbits reproduce and what are the steps.
Kindling rabbits: how rabbits give birth and how to ease this process on your farm.
Caring for the kindle: how to look after your baby Nigerian rabbits to ensure your farms grows.
Health: everything health related to rabbits.
Get a feel of the videos, see the intro:
The price of this video course is only one time payment of NGN 2,700 - there's no tricks or hidden costs, it's just NGN 2,700 and you get full access to the videos forever. You can pay by card or a bank transfer and your payment is protected by a 3rd party payment processor.
We hope to see you on the other side and lets make some rabbits!
Price:

1700.00 NGN

Difficulty

Beginner
Lessons:
Community: