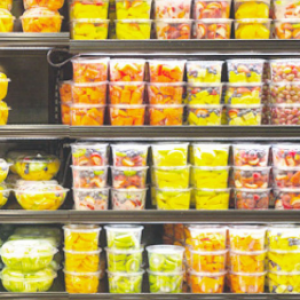 Start a packaging business in Nigeria
People across Nigeria are making money in the food packaging business and it's easier than ever to get started!
We have partnered with multiple low to mid-scale food packaging entrepreneurs to bring you an exclusive video tutorial course on how to start a food packaging business in Nigeria.
Getting started is very easy and you can start with anything between 25k - 100k Naira.
The food packaging industry explained
To get started in the industry, you will first need to find demanded local products that can give you a high margin. Many novices to the food industry make the mistake of going for low-margin products - this means you need a lot of capital and regular cash-flow to make the profits big enough.
So finding the right food product is the key, but you will also need the right supplier for this product. The right supplier means a lot of things, including the price, quality and consitan supply.
For some products you will need a license from NAFDAC - but don't worry, this is not as expensive and complicated as it sounds. Our mentors will walk you thought this step-by-step. For some products, getting the license will mean increased barriers of entry for others - so you'll have less competition!
Once you have the right product, the supplier and any needed licenses, you'll need to package the product. This means figuring out the right quantities, the best material and package shape. You'll need to account for a few details, such as your target market, branding and the logistics.
Once all this is done - you're ready to sell! This means finding retailers and distributors, creating a relationship with them and collecting the profits!
Don't worry about how to do any of this - this course is here exactly for that. These are 8 lessons each 10 min - 15 min long, going into great detail on each of the subjects:
Finding high-margin locally demanded products
How to find a trusted wholesaler
Testing the products quality
Checking the licenses needed
Choosing the best material for packaging the item
Making the package
Finding buyers and distributors
Key things to remember
Who is this course for?
Anyone, really! Anyone can start making money in the packaging industry in Nigeria, all it takes is a little bit of capital (25k Naira minimum) and the knowledge on how to do it. With this all in one course, you get all the information on starting the packaging business - it has never been easier to start!
What will I learn?
EVERYTHING you need to start a successful packaging business in Nigeria! This course will enable you to go out and confidently start a business in Nigeria that will bring in the money and give you the independence.
How much can I earn in the food packaging industry?
Our 3 mentors in this course each make in the excess of 80k Naira a month. At a lower scale, you can expect to make anywhere between 20k-80k a month and over 100k a month in profits as you scale the business.
How to get started?
Make a payment for the course, grab a pen and a paper to make notes and find a quiet place to watch these 8 videos giving you ALL THE INFORMATION you need to get started!
Questions?
Please feel free to email us on courses@africalinked.com for any questions.

Price:

1700.00 NGN

Difficulty

Beginner
Lessons:
Community: