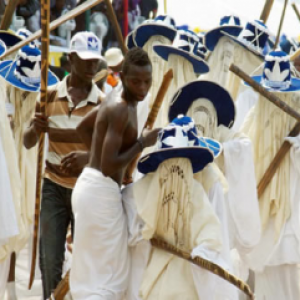 Start a tourism business in Nigeria
Not that known of an industry but one that is sure to provide business opportunities with one of the lowest barriers to entry - the Nigerian tourism industry. Nigerians do a lot of domestic and international travel providing an opportunity for freelancers and established travel agencies to make a regular income. Some business models in this industry don't need anything else then a laptop and internet connection to start making money!
Here on AfricaLinked we bring you a video course covering everything you need to know to get started in this industry.
The industry in a sentence
The most important thing in the travel industry in Nigeria is to get clients. This business is all about that - finding clients that trust you to make their travel arrangements with you. This means creating a great online presence, networking, reaching out to your friends and family to book their holidays with you.
Once you have your channel of clients figured out, you will need inventory of bookings that you offer to your clientele. You can get access to hotel rooms, airline tickets and bus rides to book for your clients by an IATA license. You don't put down any capital when booking by the license and the prices are cheaper - so you make the margin on the difference.
When you just start, you won't have the money to get this license, so instead you will partner with someone and this tutorial will show you not only how to do this but also how to negotiate the best deal.
Some of the highest margin items for inventory are local tours and the good news is that you can access then very easily - there's no need for a license, just need some local people doing the tours. What's even better - you can organize these tours yourself, especially in small states with loads of sightseeings.
Being a travel agent means that you are the point of contact for any needs arising during the trip, so you need to be online all the time to pick up the phone and arrange any issues for your clients. Sometimes this means upselling some products, but more importantly - this is a chance to provide great customer service ensuring clients for life and referrals.
As you get some experience in this industry, you will be ready to scale and in the travel industry, the sky's the limit given the $4 billion estimates size of the Nigerian travel industry.
This video course covers 12 lessons, each 5-15 mins longs, covering the following subjects in great detail:
Types of tourism agencies
The freelance travel agent model
Getting an official IATA license
Travel consultancy: Visas and tours
Putting together travel and vacation packages
Domestic travel secrets
Marketing your services
Providing support during the trip
Post-trip follow up
How to get referrals
Key partners for extra profits
Scaling your business
Who is this course for?
The travel industry is suited for anyone, but if you have some experience in online booking systems or people around you that trust you - you will find it easy to start. It's important to note that anyone can start in this industry, you don't need much money at all and this business can be ran at any location so you should not be discouraged no matter the circumstances.
What will I learn?
This course will enable you access to all the information you need to start a tourism business, everything from A to Z and in great details: getting a clientele, finding inventory to sell, accessing local guides, organizing local guides, scaling your business.
How much can I make?
Anywhere from 10K-50K a month in your first months, without putting any money down to start. 80K and upwards as you scale and acquire the knowhow, usually within a few months.

How to get started?
Make a payment for the course, grab a pen and a paper to make notes and find a quiet place to watch these 12 videos giving you ALL THE INFORMATION you need to get started!
Questions?
Please feel free to email us on courses@africalinked.com for any questions.
Price:

1700.00 NGN

Difficulty

Beginner
Lessons:
Community: