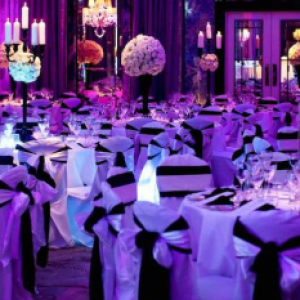 Start an events business in Nigeria
Events business is one of the easiest businesses ANYONE can start to make a regular income. What's best - you don't need much money at all to start!
Here, we bring you a video course consisting of 10 lessons, provided by 3 different people in the industry - all of whom made it from absolutely nothing to making 100k-200k a month in profits within just a few years!
These people are opening their minds and giving you their insights into the industry, how to start, how to find clients, the different types of events and the details of each type.
This course consists of the following lessons, each 5-20 min long and covered in great detail:
Where to advertise for business
What to charge clients
Different models in events planning businesses
Finding venues
Key things to consider
Everything about wedding parties
Everything about birthdays
Everything about corporate events
Key skills to acquire
Following up after the event
This is all you need to know, after finishing this course, you will have all the knowledge to begin the business and start making money!
Who is this course for?
The event industry is perfect for people already in the customer services industry or similar industries, with great organizational skills. Most events happen on the weekends, so the business is well suited to people looking to start in the events industry part time to test the waters before jumping in fully!
What will I learn?
This course will enable you access to all the information you need to start an events business, everything from A to Z and in great details: finding your first clients, how to maximize profits by upselling, how to select the venues and everything about the different types of events.
How much can I make?
Part-timers can expect to make 20k-40k a month in profits as novices in this industry, while people that have been in the industry for a while easily make a minimum of 100k a month.
How to get started?
Make a payment for the course, grab a pen and a paper to make notes and find a quiet place to watch these 10 videos giving you ALL THE INFORMATION you need to get started!
Questions?
Please feel free to email us on courses@africalinked.com for any questions.
Price:

1700.00 NGN

Difficulty

Beginner
Lessons:
Community: