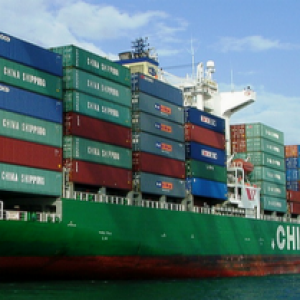 Start an import business in Nigeria
Nigeria imports 95% of its goods and while that might not be the greatest thing for the nation, there are people making big Naira every month from the import of goods into Nigeria. Some people have made millions of dollars doing this - it's definitely a great industry to get started in!
AfricaLinked brings you a video course on how to get started in the import industry, covering everything you need to get going and keep going. The course is perfect for anyone looking to start a business and you don't need much to get started.
The import industry in a sentence
The import industry is very diverse, some people make money importing cheap goods from China and flipping them on Jumia / Konga, while others make big Naira selling them at the local markets.
The ones with more capital import more expensive goods, often for industrial use, and sell them at massive profits per deal. The key to success is finding a highly demanded product with easy route to market that suits your capital.
Once you have the product in mind, you need to find where to source it and for the bigger margins it will likely by China or other mass-manufacturing nation. You will need to find a few sellers for supplying to you and request samples.
The nature of sending money for goods from overseas will require you to develop trust and a relationship with the seller - this course will give you the guidances of doing due-diligence on everyone you do business with.
Once you got the product sourced and delivered, you will need to collect it from the port. From there on, it's all about selling and there are many ways you can do this: wholesale, retail, e-commerce, etc.
The beauty of this course is that you will learn the different aspects of the import business, selling the goods and similar - so you can pick what suits you and your capital.
The lessons, each 5-15 min long, covering in great detail the following:
Finding demanded products for ecommerce platforms
Finding local physical market demanded products
Finding local retailer demanded products
Sourcing products from China
Sourcing products from Europe, US / Canada
Sourcing products from elsewhere in the world
Quality assurance and how to do due-diligence on the seller
Cleaning the products at the port
How to find the buyers in the markets
Selling directly to the consumers: networking, online presence, local communities
Ecommerce: how to set prices
Ecommerce: how to market the products
Ecommerce: shipping and follow up
Creating a brand and scaling your business
Who is this course for?
Anyone with a huge amount of hustle will not only make money from the information provided in this course, but will also have the chance to make it absolutely big in this industry! The sky's the limit and it's so easy to scale your import business.
What will I learn?
Everything to do with importing and selling goods in Nigeria! With 14 lessons, the course is enormous and ensures you can select the best strategy that fits your capital and location to get started making money!
How much capital do I need and how much can I make?
You can start with as little as 25k, but it's best to start with 100k or more - but it's certainly more than possible to start with 25k.
Your profits will depend on quite a few things, but a general guideline is that you will make 150%-300% on your capital every month. The money compounds quickly and that's the reason why many self-made man in Nigeria have made their money by the import business.
How to get started?
Make a payment for the course, grab a pen and a paper to make notes and find a quiet place to watch these 14 videos giving you ALL THE INFORMATION you need to get started!
Questions?
Please feel free to email us on courses@africalinked.com for any questions.
Price:

1700.00 NGN

Difficulty

Beginner
Lessons:
Community: