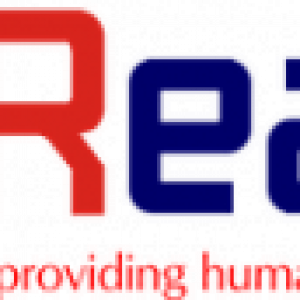 Sign up to send your application
Your Future Dream Job Just One Click Away
Company Name
Position
Engineering And Operations Lead
Application Start Date
May-12-2018
Application End date
Jul-07-2018
Description
Reports To
Project engineers, maintenance engineer, chief executive officer
Work Relationships

All Departments, Contractors, Sub-contractors
Job Summary

The job exists to provide functional leadership and operational direction to the Engineering Team. The role is also responsible for the delivery of all engineering projects at ERS; designing, directing, planning and coordinating all engineering operational activities carried out by employees or third-party contractors whilst ensuring all operational activities are consistent with established goals, objectives, policies and HSE standards.
Functions

Act as lead in the design and delivery of engineering projects, ensuring that projects are delivered on-time, in-budget and to-specification.
Develop plans for all engineering initiatives by establishing the costs, schedules, and technical service level agreements for each initiative.
Track the progress of engineering projects against set and agreed baselines and ensuring that projects are delivered timely.
Act as lead in the support of pre-sales/new business activities on technical and engineering projects.
Responsible for resource management to ensure consistent delivery of products and services
Develop and implement mitigation strategies for critical hse risks for new projects.
Oversee the management of projects from proposal acceptance through to installation
Ensure that all projects are undertaken within budget and on time.
Meet weekly with the team to discuss progress on all current projects.
Coordinate additional meetings as required with key staff to move projects forward.
Set and manage project performance targets for direct reports and project team.
Ensure that completed projects meet the specification and predetermined internal quality standards
Prepare, revise and submit project reports, budgets and other documentation to the chief executive officer and board of directors.
Develop, maintain and update technical standards, codes of practice and specifications in line with world class practices while ensuring operational procedures are practical, accurate and fit for purpose.
Manage all 3rd party contractors and vendor selection actively to monitor the costs and look for opportunities for cost savings.
Monitor sub-contractor performance actively to ensure compliance with set key performance indicators (kpis) and sla agreements as well as ensure that the service delivery meets expectations
Education

Minimum of a bachelor's degree in engineering.
Possession of hse level 3 qualification.
Registered member of society of engineers (local/international) such as nse, coren etc.
Technical Requirements

Technology savvy
Proficient in the use of microsoft office stools especially word and powerpoint
Knowledge Requirements

Knowledge of technical operational management best practice.
Experience in engineering operations environment with a strong focus towards operational excellence;
Knowledge of international hse legislation and standards;
 
Project management;
Knowledge of financial impacts on bids/contracts/projects;
Excellent use of it (ms word, excel, power point, other it tools)
Skills Requirements

Deciding and initiating action
Leading and supervising
Working with people
Presenting and communicating information
Writing and reporting
Applying expertise and technology
Formulating strategies and concepts
Planning and organizing
Creating and innovating
Delivering results and meeting expectations
Work Experience

Minimum of ten (10) years relevant experience with at least 3 in a leadership role that entails major engineering project delivery.
Experience Level
Mid level
Monthly Pay (NGN)
Salary discussed upon interview