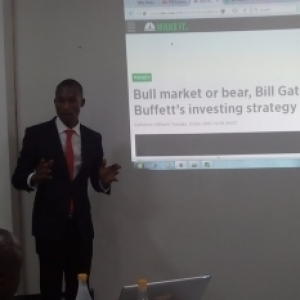 Full Name
Abayomi, Joshua, Oguntola
I'm a professional Forex Trader, Close to 1oyears of experience in the money market. I started being a part-time trader and I was running a small business which was giving me good return, but my interest in the financial world engulf me to an extend of quitting my small business and focus on the financial world, I devoted all my time and resources on getting acquitted to the industry, Since I'm confess that is not GAMBLING or PONZI SCHEME, rather is the largest liquidity market in the world. So I devoted all I have to understand how it work. I started training aspiring trader since 2012 and that was when I found my first blog site http://ygndiamond.blogspot.com.ng/. Since I've been finding ways to impart my knowledge on Forex to Millions of people, I decided to come up with another domain which I'm currently working on now " www.learnforexmarkets.com" .
Career Status
I am a business owner or a director of a business
Additional business goal information
We need a platform to talk about FOREX to Millions of Africans, we believe is necessary for Africans to know more about the practical aspect of the money market, how it works and how to trade it online. We believe you can deliver us that.
Sector Of Interest
Finance services & financial technology (fintech)
Skills and Certifications
Job History
Founder, learnforexmarkets Ogba-Ikeja Lagos. Nigeria | 05 2012 - Present
Education
What others had to say about Abayomi, Joshua, Oguntola
Companies associated
Share User Profile