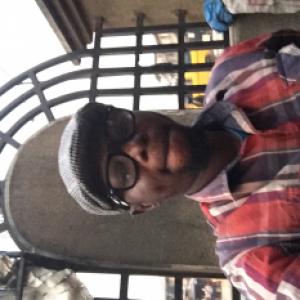 Full Name
Abayomi Oyelola
I'm a professional freight forwarder based in Lagos Nigeria, for the documentation, consultations, and other logistics aspect of your Agro products or non oil export do contact me for businesses! We stand above board and work to satisfy customers goals!
Career Status
I am a freelancer, a trade person or a consultant
Business Goals
Advice and consulting services
Additional business goal information
We trade in Kosowood, timber logs, Doussie, happy, teak and black woods to different part of China and Vietnam! We also export Cashew nuts, Cocoa, hibiscus flowers and many other Agro products to different part of the world.
Sector Of Interest
Agriculture

Agro-processing

Consulting

E-commerce

Finance services & financial technology (fintech)

Mining and mining operations

Import/export

Logistics

Real estate development, maintenance related services

Waste & recycling
Skills and Certifications
Professional freight forwarder, logistics/supply chain
Job History
Field manager, Afriwork Lagos Apapa | 08 2015 - Present
Education
What others had to say about Abayomi Oyelola
Greetings, My name is rose,I would like to tell You or give you a proposal if you are interested then we shall proceed am not always online here ok,but first please try to contact me soon at my private email address you look at my email well before you send it ok here is my email (r o s e. r a y 3 4 AT y a hoo. co .u k) I shall tell You more when i receive Your mail as am not always online here, Thanks and remain blessed, Miss rose,
Companies associated
Products
Share User Profile