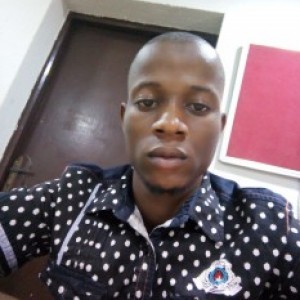 Full Name
Alaba, Lukmon, Salami
I am a graduate of soil science and Land management at the federal University of Agriculture, Abeokuta. My sector of interest are the agricultural, FMCG and others that could match my qualifications.
Career Status
I am not very active now, but would like to start a business or get involved in something
Business Goals
A new job position

New business opportunities
Additional business goal information
Capital ia my main business means and that is one of the reasons why I need a job in order for me to save enough money for myself from my monthly salary, and venture into agribusiness.
Sector Of Interest
Agriculture

Agro-processing

FMCG

Oil and Gas

Infrastructure

Logistics

Other

I don't run a business/unemployed
Skills and Certifications
Agro allied, farming, and farm processes system
Job History
Teaching, Trinity Power Model School (Nigeria, Edo) | 06 2017 - 04 2018
Education
BSc, Federal University of Agriculture, Abeokuta (Nigeria, Ogun) | 10 2011 - 02 2017
What others had to say about Alaba, Lukmon, Salami