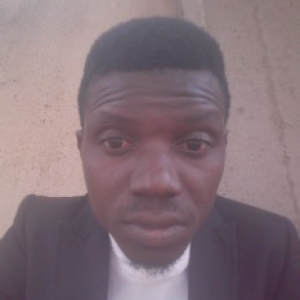 Full Name
Amuta, Sunday, Amuta
My name is Amuta Sunday Amuta and I am a graduate of Food Science and Technology from the University of Agriculture Makurdi Benue State. I completed my national youth service 2015 . My experience includes both in the food industry and in agricultural sector. My last two recent jobs was with Justice and Peace Development Commission in Abuja as a supervisor and as a manager at Pastor Alex Fish Farm in old Dagbana. I also have an experienced in foreign exchange trading (Forex) since 2008. I am very good at this and I strive to be the best in it.
Career Status
I am not in an executive position, open to new career opportunities
Business Goals
The purchase/hire of new services
Additional business goal information
Profitability A common business goal is to run a profitable operation, which typically means increasing revenue while limiting expenses. To reach this goal, consist of increasing annual sales by 10 percent or landing three new accounts each month. Customer Service Customer service target at 50 percent over one year or to improve resolution times to customer complaints to a minimum of one business day. increasing your customer service staff from one to three workers by the end of the year or implementing a policy where customers are guaranteed to receive a return phone call before the end of the business day. Retention overall goal is to improve retention. To make this goal specific, the company measure the current turnover rate, like one employee in five leaves after three months, and decide to double this figure to six months. implementing a training program that details new-hire activities for the first 90 days on the job. one-on-one bi-weekly meetings with your employees in an effort to build repport and find out what's on their mind. Efficiency Another goal is to become more efficient in business operation as a way to increase productivity. To improve efficiency, the company set a goal of increasing shipping times. Growth The company goal is to grow business operation with consistency.
Sector Of Interest
Agriculture

FMCG

Other

I don't run a business/unemployed
Skills and Certifications
Foriegn exchange analysis
Computer operator
FX Trading
Food Fomulation
Job History
fx Trader, Foreign Exchange (Nigeria, Abuja) | 12 2008 - 07 2018
Supervisor, Justice and Peace Development Commission flat 1 block 6 Oba close off Bendel Street area 11 fct Abuja | 01 2017 - 12 2017
Manager, Pastor Alex Fish Farm old Dagbana Nasarawa State | 04 2017 - 08 2017
Education
Bachelor of Science in Food Science and Technology, Federal University of Agriculture Makurdi (Nigeria, Benue) | 01 2009 - 12 2013
What others had to say about Amuta, Sunday, Amuta