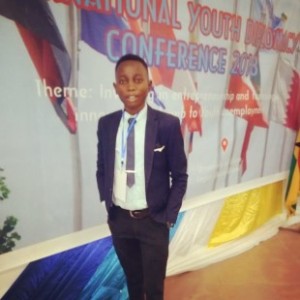 Full Name
Anuoluwa Akinsola
Anuoluwa Akinsola is a Social Changer and Entrepreneur. He is the founder of Inclusive Project Networks a Non Governmental Organization, that focus on the social inclusion of persons living with disabilities and the vulnerable children in the society. He believes in building a Sustainable and Inclusive Society for Special Needs People. He earned a diploma certificate in Special Education for children with Visual Impairment from Federal College of Education Special Oyo and a Bachelor in Education from the prestigious university, University of Ibadan Nigeria. He is one of the frontier of SDGs in Ibadan, Oyo State, Nigeria. Basically on Goal 4, 10 and 16. He is a Co Founder of Ibadan Volunteers Hub, thus, he is an experienced Volunteer as he had volunteered for numerous cooperate event and with few NGOs. Anuoluwa AKINSOLA is a professional in the education of the blind children and a trainer for children with special needs generally.
Career Status
I am a business owner or a director of a business
Business Goals
Advice and consulting services
Additional business goal information
Inclusive Project Networks is a social enterprise that works for the educational, career, economical, and entrepreship development of people with disabilities in the society. We empower, orientation, mentor, coach, rehabilitate and train persons living with disabilities on Thier choice of career. IPN mutually collaborate with different sectors and organisations.
Sector Of Interest
Consulting

Events & service

Logistics

Mass media, social and related

Tourism

Waste & recycling

Other
Skills and Certifications
Job History
Founder, Inclusive Project Networks, Social Enterprise (Nigeria, Oyo) | 01 2018 - Present
Education
What others had to say about Anuoluwa Akinsola