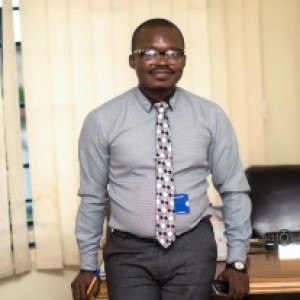 Full Name
Asueifien, Gabriel, Akuru
I am a career professional with a strong sense of inquiry and passion for quality. Highly proactive, task-oriented and innovative. Also, possesses good communication, multi-task and leadership skills. My interests are: Strategic Management, Planning, Econometrics, Board games, Training and HR, Research & Development in Education, Policy Formulation/Analysis, and Curriculum Planning & Adaptations My Skills and Expertise include: Resource Management Educational Assessment Strategic Planning Training Research Strategy Project Management Project Planning PowerPoint Leadership Development Recruiting Team Building Public Speaking Business Strategy Change Management Microsoft Office Social Media Social Networking Microsoft Word Staff Development Microsoft Excel Leadership Business Planning Educational Consulting Teaching Performance Management Curriculum Design Assessment Strategies Curriculum Development Blended Learning Instructional Supervision Organizational Development Workshop Facilitation Curriculum Innovation MS Project Teacher Training Career Counseling Experiential Learning E-Learning Coaching Instructional Design Management Consulting Educational Leadership Employee Training Resume Writing Technology Integration Will consider a position in a Facility Management Organization, Oil and Gas or Educational Institution to further enhance my skills or offer my service.
Career Status
I am an executive level employee
Business Goals
New business partners – supplying partners

New contacts

Advice and consulting services

New business opportunities
Additional business goal information
Our services include: o Educational Branding: We assist educational institutions to build a competitive edge, recruit qualified staff with job-fit, create awareness, develop a professional image and a long-term reputation for qualitative services. o Educational Marketing: We carry on the business of marketers and advertisers of educational services and institutions within and outside Nigeria and act as local representatives of educational institutions outside Nigeria. o Educational Advising: We carry on the business of agents and facilitators to educational services providers wishing to establish a presence within Nigeria. We also, undertake and transact all kinds of agency and all kinds of business relative to the gathering and distribution of knowledge and of information of every sort or the kind which an individual may legally undertake or transact.
Skills and Certifications
Training
Strategy Planning
Microsoft office
Research
Project Planning
School Assessment
Job History
Managing Partner, Ginel Konsult Nigeria Limited Nigeria
Team Lead, Students Intervention_StaffSupport, Betty Ivory Towers Port Harcourt
Confidential Secretary, Ahoada West Local Government Rivers State
Education
What others had to say about Asueifien, Gabriel, Akuru
Companies associated
Share User Profile