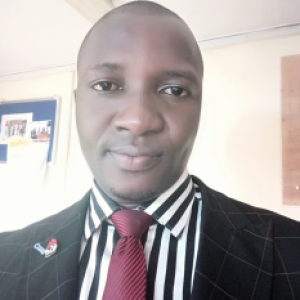 Full Name
Ayobami Obawura
I am the MD of Oxygen Media and Prints Ltd. We are into Graphic Design, Logo Creation, Branding(Items and Entity), T-shirt and General Printing. We are up to date in applications of latest technology in our field.
Career Status
I am a business owner or a director of a business
Location
Nigeria, Federal Capital Territory (FCT)

93 93s
Business Goals
New sales and prospects – revenues

New contacts

The purchase of new equipment

New business partners – supplying partners
Additional business goal information
We are looking at investing in more machine whether partnership of financing. The only way to make sales is to provide a quality services through a quality production output. These has been the challenge all along. We plan to grow the business in the next one year and thereby start opening more branches. We will work with top notch professionals to deliver world class services.
Sector Of Interest
Agriculture

Packaging

Consulting

IT & IT services, Programming, Web design and computers

Other
Skills and Certifications
Graphic Design, Logo Creation, Books and Magazine Publishing, General Printing
Job History
MD/CEO, OXYGEN MEDIA AND PRINTS LTD (Nigeria, Abuja) | 04 2005 - Present
Education
What others had to say about Ayobami Obawura
Location
Nigeria, Federal Capital Territory (FCT)

93 views
Companies associated
Share User Profile