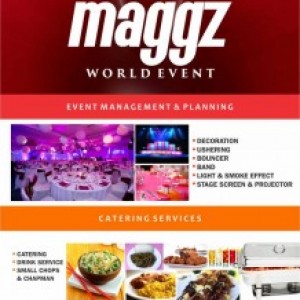 Full Name
ayomide, Priscilla, olagbaju
I am a woman who so much believe in the law of what comes around goes around, I love doing good and being at peace with everyone, I find joy in the business I do and I dedicate my time towards doing what is expected of me and even more.
Career Status
I am a business owner or a director of a business
Business Goals
New business opportunities
Additional business goal information
Maggz world event is a service providing company that deals in rendering various event services such as decorations for all events, catering for all types of event as well as event planning and coordination. We work along with our clients budget and always hope to create a lasting impression of good standard services.
Skills and Certifications
Job History
M.D, Maggz word event (Nigeria, Oyo) | 12 2015 - Present
M.D., Maggz world event Ibadan | 09 2017 - 09 2017
Education
What others had to say about ayomide, Priscilla, olagbaju
Companies associated
Share User Profile