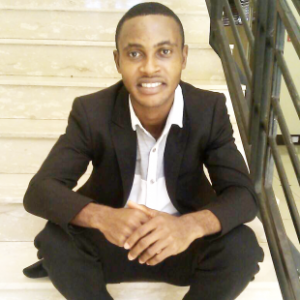 Full Name
Basil Nzewure
Mr Basil is a computer scientist with B.sc Computer Science, Diploma In Computer Science from Olabisi Onabanjo University, He holds Web Component Development Using Java Technologies. A young software and web developer. I have passion for innovative ideas that activates business growth and development, create leads and generate revenue.
Career Status
I am an executive level employee
Business Goals
New business partners – wholesale buyers

New sales and prospects – revenues

New contacts
Additional business goal information
Seeking New Investors : Bin Binary Technologies have developed a proactive and complimentary range of business services and entities which benefit our stakeholders, investee companies, strategic partners and the industry as a whole into an investment incubator, growing our investments through active participation, marketing and adding value wherever the opportunities arise.
Sector Of Interest
Agriculture

Farming

Agro-processing

E-commerce

Events & service

Fashion

Oil and Gas

Mining and mining operations

Import/export

Infrastructure

IT & IT services, Programming, Web design and computers

Logistics

Manufacturing

Real estate development, maintenance related services

Renewable energy

Telecoms

Tourism

Transportation

Waste & recycling
Skills and Certifications
Software Development
Website Development
Seo
Mobile Development
Cloud Computing
Job History
CIO Jeffaa Global Resources Limited, Jeffaa Global Resources Limited Switzerland, Benin Nigeria | 02 2016 - Present
Education
Web Component Development Using Java Technologies, NIIT India (Nigeria, Kaduna) | 02 2007 - 10 2010
Diploma In Computer Science, Olabisi Onabanjo University (Nigeria, Ogun) | 02 2011 - 06 2013
B. SC Computer Science, NOUN (Nigeria, Lagos) | 03 2013 - 11 2017
What others had to say about Basil Nzewure
Companies associated
Share User Profile