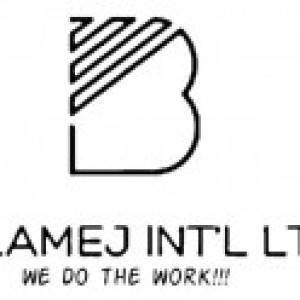 Full Name
Belamej International Ltd
Call 07019912616 or 09090240402 Fast, efficient, and honest, Belamej movers is a reputable and well-known service provider. Professional service available 24 hours a day connecting lagos with other parts of Nigeria by reliable drivers, trucks and vans for moving of all goods and items. Our team is up for every job, managing projects with the skill and experience our clients have come to expect. We want our customers to be satisfied with our work, which is why we provide open communication channels throughout the duration of each project. Belamej International Ltd. Our team of experts satisfy your every need. Delivery without hesitation, making life easy and comfortable. All in a friendly manner, we will give you exactly what you need.
Career Status
I am a business owner or a director of a business
Business Goals
New sales and prospects – revenues
Additional business goal information
Call 07019912616 or 09090240402 Lagos Moving Company. Truck and van rental. Relocators and logistics service.
Sector Of Interest
Agriculture

Logistics

Real estate development, maintenance related services

Transportation
Skills and Certifications
Job History
Education
What others had to say about Belamej International Ltd
Am very sertisfied with the job last recommending another one for you guys. Bigups to you really doing a good job. Belamej rocks
Please let us discuss further business if you can move goods from any part of the North to the south. I have clients and businesses for your company in the North for back hauling. Many Thanks Kazeem Kamorudeen MD/CEO ABG Logistics
Belamej international is sertisfy in delivering and doing credible job with reliable drivers and good trucks. Am very ok with this organization
Belamej International LTD has 100% Safety for the customers goods which is always well packaged with experience drivers having full knowledge of the road your delivery is very giving 10% to individuals with credible jobs and experience is a testimony
Show More
Companies associated
Products
Share User Profile