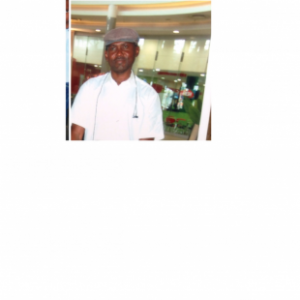 Full Name
Benson Osheyenben
I am mr Benson,I desire been an eterprenuer ,whereby i can creat,invent and improved on existing services. My interest on the selected sectors is vast,one key reason is passion,invention,and empowerment. Personality is amplify and adore with excellent fashion statement,this truth is more know to people now than in the past,hence the embrace for fashion today is overwhelming,everybody want to look good and accepted.fahion world give an opportunity to people to exhibit their inherent talent,and add beautiful colours to events. Agriculture is life,it substained life,the government is urging people to engage in full scale agriculture,as a young lad I had less than 200 poultry birds,and farm crops,. Recycling and waste management,so much waste in Nigeria and less or no recycling,I see this sector as one that will make the environment clean,and bring usefulness to useless things,.Also it will generate income and creat employment.
Career Status
I am not very active now, but would like to start a business or get involved in something
Additional business goal information
Dreams and intentions are not good enough,until a corresponding action is engage with dreams and intention no result;hence my business needs is start up capitals and basic requirements,with the capital you can get anything in place and start from there. Goals ,I want to improve and add economic value to the society,too many idle people in the street they need to be engage with a high sense of responsibility,of self value through the power of wealth creation. I want to creat job for others,and set excellent and noble pace for wealth creation.
Sector Of Interest
Agriculture

Fashion

Waste & recycling
Skills and Certifications
Job History
Education
What others had to say about Benson Osheyenben