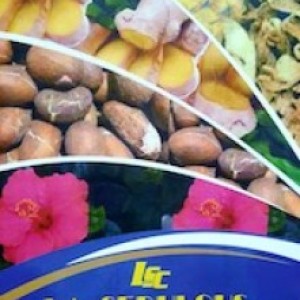 Full Name
Binta, Fatima, Yusuf
I am a certified chartered accountant with a B.Sc in Economics from the University of Abuja and an MBA in Management. I have served in various government organisations and parastatals and I currently serve as the Assistant Director (Accounts) at the Supreme Court of Nigeria as well as the founder and CEO of La Sedulous Consortium Ltd. I am a seasoned administrator with skills in human resource management and Finance. I am one of the Nigerians determined to contribute to the nation's GDP by exporting amazing agricultural products native to Nigeria.
Career Status
I am a business owner or a director of a business
Business Goals
New sales and prospects – revenues
Additional business goal information
La Sedulous Consortium Ltd is recognised for the supply of high quality agricultural products with unmatched prices. The company is determined to reach out to other nations with the uniqueness and fine quality of Nigerian agricultural produce. We mobilise the necessary expertise and integrity required to maintain our high standards and to ensure customer satisfaction.
Sector Of Interest
Agriculture

Import/export
Skills and Certifications
Job History
Education
What others had to say about Binta, Fatima, Yusuf