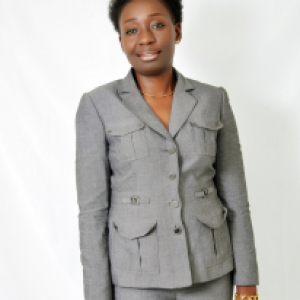 Full Name
Bisi Egbeyemi
My name is Bisi Egbeyemi, I am the Creative Director of Tent Place an event planning and venue decor company in Lekki, Lagos. The company handles weddings, corporate events, parties and product launch projects. We invest in upgrading our service and product offerings.
Career Status
I run or am involved with multiple small to medium business operations
Business Goals
New business opportunities

New sales and prospects – revenues

Advice and consulting services
Additional business goal information
Increase clientele base as well as establish new networks.
Skills and Certifications
*Communication and presentation skills
Job History
Managing Director, Tent Place (, ) | 03 2018 - Present
Education
Bachelor of Arts, Lagos State University (Nigeria, Lagos) | 03 2018 - 03 2018
MBA, University of Nigeria (Nigeria, Enugu) | 02 2018 - Present
What others had to say about Bisi Egbeyemi
Companies associated
Share User Profile