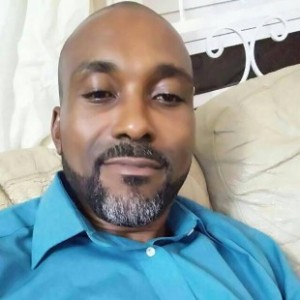 Full Name
Cyril Odor
My name is Cyril K. Odor; a Nigerian residing in Lagos. I am married. I hold a bachelor of arts degree (B.A Hon.) in Fine and Applied Arts, from the University of Nigeria, Nsukka.
Career Status
I am not in an executive position, open to new career opportunities
Business Goals
New contacts

A new job position

New business opportunities
Additional business goal information
I have a registered business for artworks, printing advertising and designs. I need to network with other professionals in the practice and business so as re-integrate into the sector. Currently, l'm a teacher in a college here in Lagos. I have had a stint in the banking, oil and gas and construction sectors spanning over six years. My goal is to float and run an art studio and also develop in media art and advertising, and also to continue teaching as time permits me because l am passionate about imparting knowledge. I need opportunities and contacts for mentorship and job opportunities. I also intend to focus on achieving exhibitions both group and solo. I believe that with the opportunities in Africalinked, a good head-start is possible and would be viable in the long run.
Skills and Certifications
Job History
Subject teacher (Cultural and Creative Arts), Ludi College, Lagos (Nigeria, Lagos) | 01 2017 - 07 2018
Education
Bachelor of Arts (B.A), University of Nigeria, Nsukka (Nigeria, Enugu) | 09 2000 - 09 2004
What others had to say about Cyril Odor