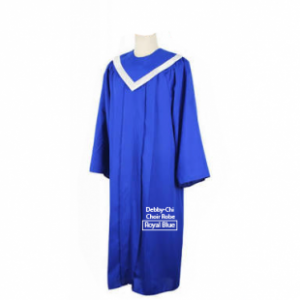 Full Name
Debbychi Fashion
I run a fashion firm, basically manufactures quality church robes and academy gowns. i.e choir robes, graduation and matriculation gowns, Also Clergy wears and suits, we sew, rent and supply to any country in the world. Our fabrics are quality, our services are on time at a very affordable rate.we have your budget in our heart.
Career Status
I am a business owner or a director of a business
Business Goals
New business partners – supplying partners

New business partners – wholesale buyers

New sales and prospects – revenues

New contacts

The purchase/hire of new services

New business opportunities
Additional business goal information
Debbychi fashion and decoration are committed to providing schools and various institutions with quality and affordable attires. We are trusted for our quality and prompt delivery to any destination in the world.Your satisfaction is always our concern. contact us today for your academy gowns, ie. Doctorate, student graduation and matriculation gowns, ceremonial regalia of all types, school and security uniforms, bishop wears and suits .
Sector Of Interest
Fashion

Import/export

Manufacturing

Mass media, social and related
Skills and Certifications
Job History
Fashion designer , Debbychi fashion Lagos
Education
What others had to say about Debbychi Fashion
Companies associated
Products
Share User Profile