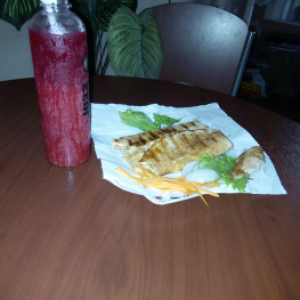 Full Name
Edith, Chidinma, Omon
I am someone who is passionate about healthy eating habits. I believe that our society will be ride of a lot of illness if we can but indulge in a cleaner, fresher and organic eating habits. I have always had interests in the Agric space, farming, agro processing , the food industry, food processing and packaging. I have always wanted to produce what I use in my Juicebar business, to own the entire value chain.
Career Status
I am a business owner or a director of a business
Business Goals
New business partners – supplying partners

New sales and prospects – revenues

New contacts

New business opportunities
Additional business goal information
I run a StartUp business that serves the Food Industry, I run a Juice & Salad bar business - the business offers a healthy alternative to fast food for quick food services. It caters for the health-conscious individual who wants to stay healthy, live longer and younger as we are what we eat most times. I need a wide reach of customers and spread-out awareness to our food offerings of Salads, Sandwiches, Wraps, Juices, Smoothies and healthy frozen yoghurt fruits ice creams. Also I need contacts of suppliers of fresh farm organic produce, frozen fruits, greek yoghurts and nuts etc. Our goal is to create a healthier society where individuals understand the essence of eating healthier food and reducing all instances of deaths caused by eating habits.
Sector Of Interest
Agriculture

Farming

Packaging

Agro-processing

Fashion
Skills and Certifications
Job History
Managing Director, Dyema Resources Int'l Limited (Nigeria, Lagos) | 05 2012 - Present
Education
What others had to say about Edith, Chidinma, Omon