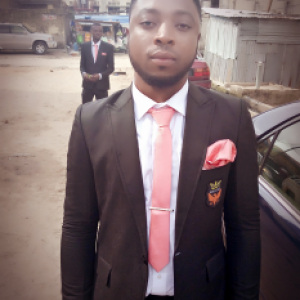 Full Name
Emmanuel Uche
My name is Emmanuel Uche, hail from Benue state, graduate of Accounting (Bayero University Kano), light in complexion, easy going, down to earth and honest. Agricultural sector have always been my major area of interest both the production of food and cash crops for exportation and consumption of the Nigerian populace.
Career Status
I am not in an executive position, open to new career opportunities
Business Goals
New business partners – wholesale buyers

New business opportunities

A new job position

The purchase of new equipment

New business partners – supplying partners

New sales and prospects – revenues

The purchase/hire of new services

Advice and consulting services

New contacts

We're hiring
Additional business goal information
What my business needs right now is capital. My business goals are production of raw materials in large commercial quantity for both exportation and the Nigerian populace; employing, training, educating and empowering the Nigerian youths to abandoning the mentality of waiting for white collar jobs after graduation from school.
Sector Of Interest
Agriculture

Farming

Packaging

Agro-processing

Construction & related services

Consulting

E-commerce

Fashion

Finance services & financial technology (fintech)

FMCG

Oil and Gas

Mining and mining operations

Import/export

Infrastructure

IT & IT services, Programming, Web design and computers

Logistics

Manufacturing

Real estate development, maintenance related services

Renewable energy

Telecoms

Tourism

Transportation

Waste & recycling
Skills and Certifications
Job History
Education
What others had to say about Emmanuel Uche