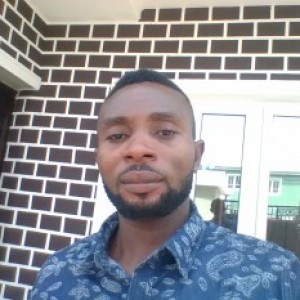 Full Name
ETAROGHENE UFUOMA
Wealthyplace Investment Properties, is a Building / Civil Engineering construction Contractors, Project Management, Architectural Drawing Designs, Interior and Exterior Design, Finishing, and Real Estate Development and Investment company, it was establish years ago and over the years has gained a track record for project delivery to the satisfaction of its numerous customers. We at Wealthyplace investment properties, undertake projects of all sizes, from large residential estate to stand alone residential and commercial buildings, we have the needed experience in executing projects based on the clients requirements, Quality is of utmost importance in all our projects, and with highly experienced trained teams of engineers and technocrats. We are able to carry out works efficiently and effectively, keeping in mind that value as defined by the clients brief, can only be delivered within a reasonable cost, to stated contract duration and to the highest standards of quality. Wealthyplace Investment properties is a Real Estate Development and Investment Company. We do real estate excellently, reinventing the best ways real estate business operations are managed in Africa and giving quality customer service delivery a better outlook. We serve our client with trust, providing them with the loyalty of a business partner and the economics of a real estate firm. We ensure that our clients have what they need to be a home owners and happy customers with lovely homes. Instant allocation once payment is made and all your documentations are effectively handled by our legal department with immediate attention. Full package satisfaction guarantee with maximum efficiency and timely.
Career Status
I am a business owner or a director of a business
Business Goals
Advice and consulting services

New contacts
Additional business goal information
ABOUT US Who are we We focus on our effort on providing you with the best quality building construction work, finishing and real estate, that we could provide having your project delivered within budget and time frame. Wealthyplace Investment Properties is capable of providing you with excellent construction work and finishing, and we guarantee a promising service to meet your needs. At WEALTHYPLACE INVESTMENT PROPERTIES We, - Demonstrate a commitment to integrity and ethics - Keep promises a commitment made to others - focus on finding solutions and achieving results - Actively engage in discussions and commit to decisions once they are made - Involve others in decisions and plans that affect them - Embrace the belief that all injuries are preventable and that achieving a healthy and safe environment start with me - Delight our clients and serve our customers through the high quality of services - Promote and implement creative and innovative ideas and solutions - Be open to continuous improvement - Have a 'can do' (positive) attitude and drive to get the job done. MISSION STATEMENT To improve the Environment by consistently and persistently delivering buildings and interiors finishing to international quality industry standards. OUR VISION To be the best builders, designer and interiors and exteriors finishers on the African continent. OUR SERVICE We are able to offer a complete range of services for all types of individuals and commercial projects our full range of services listed below. . Building / Civil engineering Construction work . Project Management . Architectural / Structural designs . Office out fit . Renovation / Maintenance work . Finishing work ( interior and exterior) which includes POP Designs, Wall Screeding, Tile Laying work, Painting Finishing . Real Estate and Development . Material Supplier . General Contractor.
Sector Of Interest
Construction & related services

Consulting

E-commerce

Infrastructure

Real estate development, maintenance related services
Skills and Certifications
Project manager
Auto Cad and Arch Cad designer
Building and Civil Engineering consultant
Job History
Education
What others had to say about ETAROGHENE UFUOMA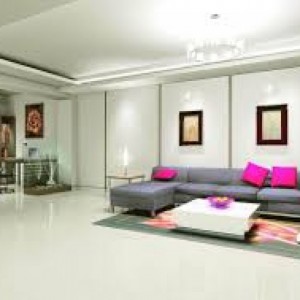 Companies associated
Share User Profile