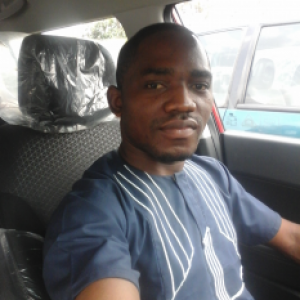 Full Name
Eveshoyan Titus
I am a graphics designer and printer with a penchant for excellence in quality service delivery. I am versatile in the use of Adobe and Corel graphic suites and continue to hone my skills, exploring the fast-evolving world of digital printing with the various kinds of design and print projects I have undertaken. I place a very high premium on punctuality, high quality jobs, and building lasting relationships with my clients. I have successfully delivered the printing of the first issue of the Federal University Otuoke Journal of Management Sciences, and countless business and events' publicity/souvenir materials. I am the current Secretary of Ososo Carnival Initiative, the body organizing Ososo Carnival and the Face of Tourism Edo Beauty Pageant.I also design and print our publicity materials and work with a team of experts on our website and social media platforms.
Career Status
I run or am involved with multiple small to medium business operations
Additional business goal information
Looking forward to starting up a digital print shop as well as an online platform for drivers' services hiring.
Sector Of Interest
IT & IT services, Programming, Web design and computers

Transportation

Other
Skills and Certifications
Graphics Design
Printing
Web design
Job History
Education
B.Sc Computer Science, University of Benin (Nigeria, Edo) | 01 2008 - 06 2012
What others had to say about Eveshoyan Titus