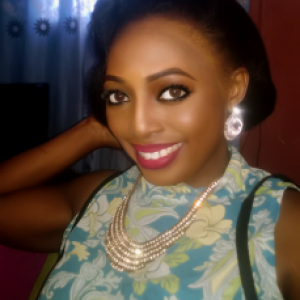 Full Name
Fu-mi Ariba
My name is Fumi Kuru Rita Ariba. A lover of art, fashion and entertainment. Am a makeup artist, photographer, hairstylist, model and a lover of music. Am an entrepreneur.
Career Status
I run or am involved with multiple small to medium business operations
Business Goals
New business partners – supplying partners

New business opportunities
Additional business goal information
I would love to go into (face modeling/advertising) modeling. i need to get connected to modeling companies/agencies for hire.
Sector Of Interest
Events & service

Fashion

Import/export

Mass media, social and related
Skills and Certifications
Makeup
Photography
hairstylist
Model
Singer, Songwriter, Performing arts
Job History
CEO, RAVE INTERESTING WORLD (, ) | 04 2016 - Present
Education
Diploma In Film Production, NATIONAL FILM INSTITUTE (Nigeria, Plateau) | 03 2006 - 03 2008
What others had to say about Fu-mi Ariba
Location
Nigeria, Plateau

99 views
Companies associated
Share User Profile