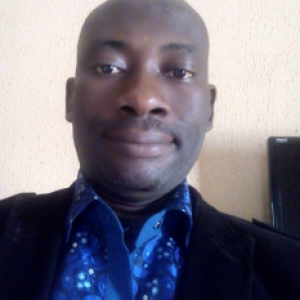 Full Name
Gabriel Okeke
I am a food technologist with special interest in agriculture and agroprocessing.
Career Status
I am not in an executive position, open to new career opportunities
Business Goals
Advice and consulting services

New business partners – wholesale buyers

The purchase of new equipment
Additional business goal information
My ultimate goal is establish a large scale integrated farms and I need automated or semi-automated machineries.
Skills and Certifications
Good computer and analytical skills
Job History
Research officer, Federal Institute of Industrial Research Oshodi, Lagos. (, ) | 04 2012 - Present
Education
B.Sc. Food Science and Technology, University of Nigeria Nsukka (Nigeria, Enugu) | 10 1998 - 03 2004
What others had to say about Gabriel Okeke
great concept, especially the natural preservative. would love to partner with you in advancing this product. am in Enugu now.
Companies associated
Share User Profile