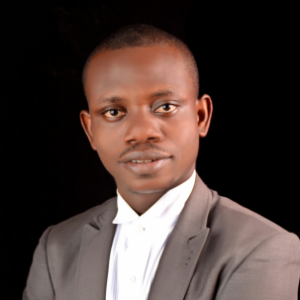 Full Name
Godson ONIUKO
I'm a Pharm T. , a Network Marketing Professional, a Health Awareness Advocate, a Humanitarian... I have passion for Healthy Living Promotion.
Career Status
I am a freelancer, a trade person or a consultant
Business Goals
We're hiring

New sales and prospects – revenues

New business partners – supplying partners

New business partners – wholesale buyers

New business opportunities
Additional business goal information
- To educate people about the Power in the Prevention of Diseases. - To Advice people on "Back to Nature" principle. - To Provide good Food Supplements that improve health. - To provide wealth opportunity to as many that will be members. - To reach 1 million (1,000,000) Nigerians with the message of "Prevention is Better Than Cure" in a holistic manner.
Skills and Certifications
Job History
Pharmacist, St Luke's Hospital, Asaba | 12 2014 - 04 2017
Education
What others had to say about Godson ONIUKO
Companies associated
Products
Share User Profile