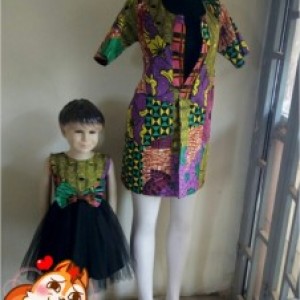 Full Name
Jacinta chinonye Williams
An event planner and a fashion designer, always open to new ideas, and oppurtunities, enjoys reading and learning from others, creativity as part of my benchmark. Always love to see my clients happy and satisfied.....
Career Status
I am not in an executive position, open to new career opportunities
Business Goals
New business partners – wholesale buyers

New contacts

Advice and consulting services
Additional business goal information
Our Mission is to ensure that our clients are satisfied with our services, gets their wears deliverd to them at the appointed time. , we Produce in large quantites different wears for ladies and kids of various sizes. Nation wide delivery..
Skills and Certifications
Job History
manager, jesmartdesign and and deco (, ) | 02 2016 - 11 2024
Education
B.A in mass communications, university of jos (Nigeria, Plateau) | 07 2008 - 09 2011
What others had to say about Jacinta chinonye Williams
Companies associated
Share User Profile