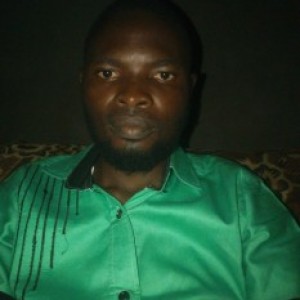 Full Name
Joshua, Umaru, Yahaya
I am by name yahaya Joshua umaru, single and am a graduate of federal university of technology minna (B.Tech) with the discipline mechanical engineering. And my sectors of interest are companies jobs, government jobs, and non governmental organizations.
Career Status
I am not in an executive position, open to new career opportunities
Additional business goal information
KEY COMPETANCE AND SKILLS:  Paying attention to details  Communication and interpersonal skills  Ability to handle several tasks simultaneously,accurately and time conscious  Ability to learn new inventions on a daily basis
Sector Of Interest
Agriculture

Agro-processing

Finance services & financial technology (fintech)

Oil and Gas

Import/export

Infrastructure

IT & IT services, Programming, Web design and computers

Manufacturing

Renewable energy

Telecoms

Tourism

Other

I don't run a business/unemployed
Skills and Certifications
Basic computer skills in MS-Word, excel, access and power point. Analytical training in industrial laboratory.
Job History
Staff, Post primary schools service commission (Nigeria, Anambra) | 07 2017 - 04 2018
Education
B- TECH, FEDERAL UNIVERSITY OF TECHNOLOGY MINNA (Nigeria, Niger) | 01 2010 - 09 2016
What others had to say about Joshua, Umaru, Yahaya