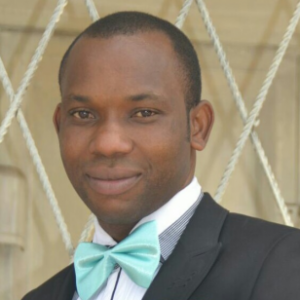 Full Name
Kingsley Nwaogu
I am an Agriculturist / Apiculturist (Agripreneur). An Honest, integrity, hardworking and an Agribusiness professional.
Career Status
I am a business owner or a director of a business
Business Goals
Advice and consulting services

New business partners – wholesale buyers

New sales and prospects – revenues
Additional business goal information
Apiculture (Beekeeping) deals with the keeping and managing of Honeybees for production of Honey and other products to satisfy human nutritional, medicinal, Industrial needs and to sustain Biodiversity.
Sector Of Interest
Agriculture

Packaging

Agro-processing

Consulting

E-commerce

Import/export

IT & IT services, Programming, Web design and computers

Logistics

Manufacturing

Tourism
Skills and Certifications
Job History
Chief Executive Offices, Interglobal Green Blossom Ltd Abia State | 08 2017 - Present
Education
What others had to say about Kingsley Nwaogu