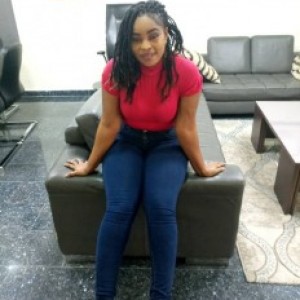 Full Name
LORETTA, OKEOGHENE, ODORO
I have been working as a Customer Service Supervisor, solving customer problems and fielding problems and complaints to appropriate areas for approximately over a year with experiences as a Call Centre Consultant, in which I have been responsible for the call center success. I am good with multitasking, I'm a good problem solver and can guide and motivate employers and my team. I keep myself abreast with the latest trends and technology and constantly find news to bring more profit to an organization. I can monitor the different interactions of the employees and also work on the queries of the customers. This is what I can offer your company and I am confident that I can prove my efficiency just as I have proved in my previous work place.
Career Status
I am an executive level employee
Business Goals
New sales and prospects – revenues

Advice and consulting services

A new job position
Additional business goal information
My business needs includes: 1. Finance 2. Starting a website 3. Publicity: the market I want to pursue 4. My goals: how and when to reach the goals. My business goals includes: 1. Profit maximization 2. Delighting my customers because customer loyalty and clients' perception of the business tie back to the most valuable growth. 3. Long term business where I can reach a specific income level, establishing a passive income stream, retiring early and traveling the world. 4. Reduce overall budget cost, market share, revenue and customer satisfaction with a particular percentage.
Sector Of Interest
Consulting

Events & service

Fashion

Oil and Gas

Manufacturing

Mass media, social and related

Tourism

Transportation

Waste & recycling

Other
Skills and Certifications
Job History
NYSC/Inventory Accounting Officer, Lotus Plastics Limited (Nigeria, Lagos) | 04 2004 - 09 2005
System Teller, Oceanic Bank int'l PLC (Nigeria, Lagos) | 08 2006 - 12 2007
Contact Centre call agent, Ecobank Nigeria Limited (Nigeria, Lagos) | 04 2008 - 11 2010
Quality Assurance officer, Ecobank Nigeria Limited (Nigeria, Lagos) | 02 2011 - 12 2015
Secretary to CEO, ACTIVISION GROUP OF COMPANIES (Nigeria, Ogun) | 02 2016 - 06 2017
Supervisor Customer Service, Western Lotto Nigeria Limited (Nigeria, Lagos) | 07 2017 - Present
Education
OND, Federal Polytechnic Auchi (Nigeria, Edo) | 01 1997 - 02 1999
HND, Federal Polytechnic Auchi (Nigeria, Edo) | 02 2000 - 09 2003
What others had to say about LORETTA, OKEOGHENE, ODORO