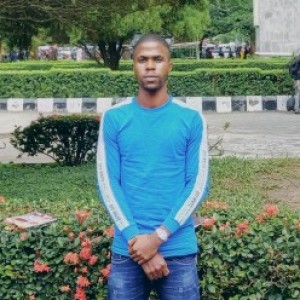 Full Name
mark Ezemonye
A motivated,adaptable and responsible computing graduate seeking position in an IT position which will utilise the professional and technical skills. I have a methodical, customer focused approach to work and strong drive to see things through completion.
Career Status
I am not in an executive position, open to new career opportunities
Business Goals
New contacts

A new job position
Additional business goal information
Seeking new position in IT and other job professions.
Sector Of Interest
Agriculture

Farming

Agro-processing

Mining and mining operations

Import/export

Infrastructure

IT & IT services, Programming, Web design and computers

Logistics

Mass media, social and related

Tourism

Transportation

Waste & recycling

I don't run a business/unemployed
Skills and Certifications
Job History
Education
What others had to say about mark Ezemonye