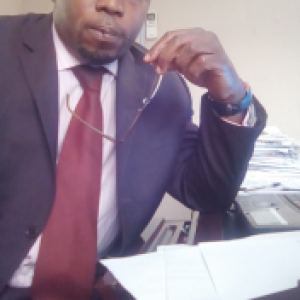 Full Name
Michael Adeleye
Michael Adeleye is an astute never gives up Entrepreneur, a Human Capital Development Guru, a Life Coach, Mentor, Bespoke Trainer and an accomplished Public Analyst. I am British citizen of Nigerian descent, studied both in Nigeria and the UK. My early professional work experiences was as a Financial Adviser with City Financial Partners and American International Group (AIG), London for number of years before going into self employment in the year 1998. My first company (CrystalBlend UK Ltd) was predominantly a multidisciplinary recruitment company in the UK providing professional services to both the public and private sectors respectively. Five years later, I found a gap in the Training industry and my educational background in financial services aided me in setting up a second company (CrystalBlend Training Academy) specializing in the provision of financial services training in conjunction with the Institute of Financial Services (IFS), now called ifs school of Learning. CrystalBlend Training Academy was engaged in proving professional training to Mortgage Brokers, Financial Advisers, and other professional and practical advance courses within the financial services. Accolades and awards were earned from the ifs, local authorities and corporate companies due to our excellent services and success rates amongst others. Delegates and students came from within and outside the UK. As a prudent businessman, investor and visionary, through extensive research, hardwork with pragmatic approach, I spotted a niche within the financial services industry itself and this led to the establishment of my third company (CrystalBlend Financial Services LLP) in 2006 offering financial services in the areas of mortgages, Insurance, PHI, Will Writing, Pension etc. I am a visionary who wouldn't want to put all my eggs in one basket and as result, during my spare limited times, I was travelling between the UK, Ghana and Nigeria in search for business opportunities. Eventually, a niche was spotted in Nigeria and I teamed up with a couple of visionaries to begin to explore this opportunity and this led to the incorporation of CrystalBlend Nigeria Limited in 2008 as a professional recruitment and training company in Nigeria to serve the public and the private sectors respectively. When the global recession hit the UK business adversely and the businesses in the UK went pear shaped, I was designated due to my professionalism, qualification, experience, pragmatic approach and the tenacity to always succeed, to move to Nigeria as and become the Group Managing Director and this has been a great success so far. During my presence in Nigeria to date, I have voluntarily and successfully carried out extensive researches and publications on Poverty Eradication, Child Marriage, Youth Unemployment and Training and worked with some States and the Federal Governments respectively on these issues. I am also a public Analyst with major media houses (Channels Television, Lagos, Nigeria and the Nigerian Television Authority, NTA, Abuja) on the above issues most importantly, on "Foreign Direct Investment to Nigeria". Most of these live programs can be seen or view on YOUTUBE via this link: 1. http://www.youtube.com/results?search_query=channels+tv+michael+adeleye&page=1 2. http://www.youtube.com/results?search_query=Business+Morning%3A+Analysing+President+Buhari%27s+Job+Creation+Agenda
Career Status
I am a business owner or a director of a business
Business Goals
New business opportunities
Additional business goal information
Looking for reputable organisation locally and internationally who requires a global best practice company to recruit vetted and profiled, skilled and experience staff to fill their respective vacant positions. Also, as an experience bespoke training company, we're interested in organisation looking to train and develop their staff from lower cadre up to senior management levels, we have number of accredited courses to develop your human capital with certification.
Sector Of Interest
Consulting

Events & service

Real estate development, maintenance related services

Other
Skills and Certifications
Entrepreneur, a Human Capital Development Guru, a Life Coach, Mentor, Bespoke Trainer and an accomplished Public Analyst.
Job History
Group Managing Director / CEO, CrystalBlend Group Nigeria and the United Kingdom | 07 1998 - 08 2017
Education
What others had to say about Michael Adeleye
Greetings, My name is rose,I would like to tell You or give you a proposal if you are interested then we shall proceed am not always online here ok,but first please try to contact me soon at my private email address you look at my email well before you send it ok here is my email (r o s e. r a y 3 4 AT y a hoo. co .u k) I shall tell You more when i receive Your mail as am not always online here, Thanks and remain blessed, Miss rose,
Companies associated
Share User Profile