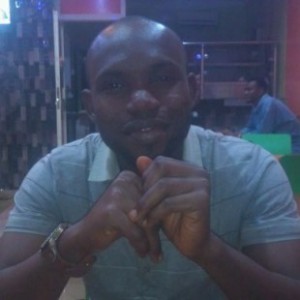 Full Name
Mohammed, kayode, Morufu
AM AN HONEST, EASY GOING YOUNG MAN AND A DOWN TO EARTH BUSINESS THINKING YOUNG MAN. I BELIEVE IN SENDING MONEY ERANDS, I WANT MONEY TO WORK FOR ME, AMD NOT THE OTHER WAY ROUND. I LOVE OIL AND GAS, AGRICULTURE, TRANSPORTATION AND MOST IMPORTANTLY, HOSPITALITY INDUSTRY.
Career Status
I run or am involved with multiple small to medium business operations
Location
Nigeria, Akwa Ibom

45 45s
Additional business goal information
I wish to become one of the world richest business phillantropist of my time.
Sector Of Interest
Agriculture

Oil and Gas

Transportation
Skills and Certifications
Job History
Education
Bs.c Geography, OBAFEMI AWOLOWO UNIVERSITY ILE-IFE OSUN STATE NIGERIA (Nigeria, Osun) | 05 2010 - 05 2015
What others had to say about Mohammed, kayode, Morufu
Great guy, i can partner you in piggery production. location =Akwa Ibom State
Location
Nigeria, Akwa Ibom

45 views
Share User Profile