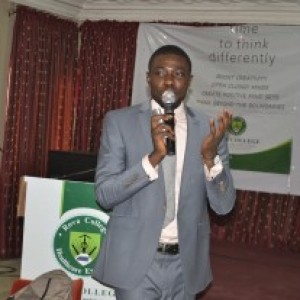 Full Name
Moses Datoegoem
An energetic, self-motivated person with a background in History from the renowned Ahmadu Bello University, Zaria and currently a MBA student in the same school. I have attended various training programmes in leadership and management, and is a Certified Project Manager, ( CPM -International Project Management Professionals). I have a special interest in the development and implementation of training modules and, frameworks for complex systems. I have also led technical teams that designed and implemented capacity building programmes for both health and social systems.
Career Status
I am a freelancer, a trade person or a consultant
Business Goals
Advice and consulting services
Additional business goal information
I seek to partner and work with any result-driven organisation involve in capacity skills development. I also provide evidenced based actionable ideas that will drive your organisation towards achieving its goals.
Sector Of Interest
Agriculture

Agro-processing

Consulting
Skills and Certifications
Job History
Education
What others had to say about Moses Datoegoem
Location
Nigeria, Plateau

26 views
Share User Profile