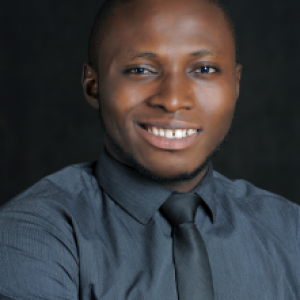 Full Name
Mumini Lateef
My name is Lateef Mumini Oyalola. I am a potential farmer who has a massive interest in agriculture. I graduate from the department of English OAU. I am a kind, loving and easy going person. I like outdoors and I also like meeting new people.
Career Status
I am not very active now, but would like to start a business or get involved in something
Business Goals
New business partners – wholesale buyers

A new job position

New business opportunities

Advice and consulting services

The purchase of new equipment
Additional business goal information
I want to be a self-employed entrepreneur. I hope to start a business by so doing get some jobless nigerians employed. I want to make a great impact in the labour market by taking a large number of people off the street through employment. My business needs are: Farming Equipment which includes: Harvester, Planter, Ridger, Tractor(designed for mechanised farm use) A favourable market to sell my produce.
Sector Of Interest
Agriculture

Farming

Mass media, social and related
Skills and Certifications
Job History
Mr, Oyalola Farm (, ) | 02 2018 - 11 2018
Education
What others had to say about Mumini Lateef
Companies associated
Share User Profile