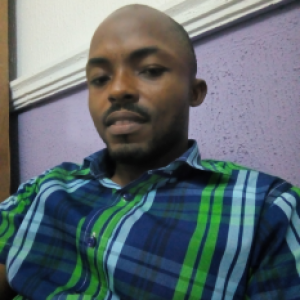 Full Name
Ndiana-Abasi Ekarika
I am an entrepreneur, I engage in both online and offline business. Interest in consulting, information, blogging,communication, digital marketing, Webdesign and development, e-commerce etc. I believe that having correct information and acting on it will enable one to create wealth, live healthily and achieve dreams.
Career Status
I am a business owner or a director of a business
Business Goals
New business opportunities
Additional business goal information
Provide access to information, products, service and system that enable one to create wealth and live a healthy life.
Sector Of Interest
Consulting

E-commerce

Events & service

Fashion

Finance services & financial technology (fintech)

IT & IT services, Programming, Web design and computers

Mass media, social and related

Telecoms

Other
Skills and Certifications
Training, mentorship, entrepreneurship
Job History
CEO, Top Reliable SMS Port Harcourt | 05 2017 - 09 2017
Education
What others had to say about Ndiana-Abasi Ekarika
social designer need social work internationally
Nice to chat with you, will be interested in getting any job from you
Show More
Location
Nigeria, Rivers

133 views
Companies associated
Share User Profile