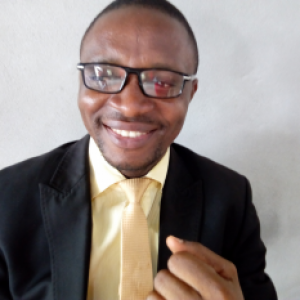 Full Name
Nse-abasi, David, Dickson
I am a graduate of religious studies and an entrepreneur. My business focus is agriculture: palm plantation, and food production-bakery product with a specialty in bread production. This bread is the first of its kind in Nigeria. It is called FORMULA 5 bread; a combination of five different grains, i.e. wheat, teef, soy beans, corn (maize) and sorghum.
Career Status
I am a business owner or a director of a business
Location
Nigeria, Akwa Ibom

27 27s
Additional business goal information
In agriculture with the palm plantation in focus, I have about two hectares of land to plant minimum of 20,000 stands of palm trees, and make it a mechanize plantation. My goal is to be producing not less than 100 gallons (20 liters each) per day, And in the next ten years, to be the major producer and distributor of palm oil in Nigerian as well as a major producer and distributor of original palm kernel oil and also to export it outside Nigeria. I intend to employ not less than 50 permanent staff and about 80 contract workers too. Therefore, I am appealing to any interested venture capitalist to please come to my aid and support to realize this my plan, and also any venture capitalist who is interested in the FORMULA 5 product (Bread made out of a combination of five different grain) to support the project.
Sector Of Interest
Agriculture

Agro-processing
Skills and Certifications
Job History
Founder/C.E.O, NEABII GLOBAL VENTURES Uyo, Akwa Ibom State | 11 2015 - Present
Education
What others had to say about Nse-abasi, David, Dickson
Location
Nigeria, Akwa Ibom

27 views
Companies associated
Products
Share User Profile