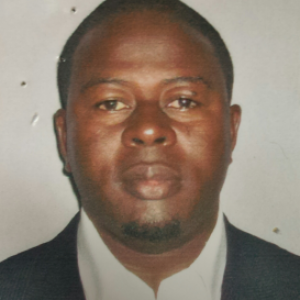 Full Name
Nureni, T, Adekunle
Technically oriented in property and maintenance services provision with broad experience over a decade and half...... As a maintenance technician. Ready to work with organization, company and home property owners for effective services.
Career Status
I am not very active now, but would like to start a business or get involved in something
Business Goals
New business partners – supplying partners

The purchase of new equipment
Additional business goal information
Contacts for services needs and good maintenance services for client properties warefare in the hands of a good experienced technician.
Sector Of Interest
Agriculture

Farming

Packaging

Agro-processing

Construction & related services

E-commerce

Events & service

Oil and Gas

Mining and mining operations

Import/export

Infrastructure

Logistics

Manufacturing

Real estate development, maintenance related services

Renewable energy

Transportation

Waste & recycling

Other

I don't run a business/unemployed
Skills and Certifications
Builder ( Project Manager), Farmer, Sound technician
Job History
Education
What others had to say about Nureni, T, Adekunle
Greetings, My name is rose,I would like to tell You or give you a proposal if you are interested then we shall proceed am not always online here ok,but first please try to contact me soon at my private email address you look at my email well before you send it ok here is my email (r o s e. r a y 3 4 AT y a hoo. co .u k) I shall tell You more when i receive Your mail as am not always online here, Thanks and remain blessed, Miss rose,