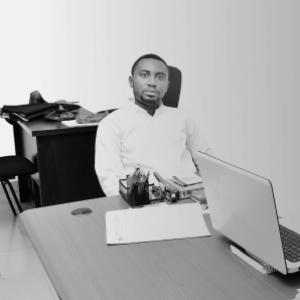 Full Name
Okafor Emeka
I am easy going with lots of aspirations. And looking forward to meeting people with positive mindset.
Career Status
I am a business owner or a director of a business
Business Goals
New business partners – supplying partners
Additional business goal information
I wish to gain access to professionals I can work with.
Sector Of Interest
IT & IT services, Programming, Web design and computers
Skills and Certifications
Job History
Director, Conea Integrated Resources (, ) | 02 2018 - Present
Education
What others had to say about Okafor Emeka
I am Nkechi by name. _I deal with online business academic in strong future international. I am currently looking for investors and business minded men and women who want to earn second Income and build their own business _Join us in WhatsApp group now to get registered Do you want to get rich quick see Qualification for receiving this training. must be in my team. Either 1-12. To join for non registered members use 2. You must have at least 100 points. Or VP. Note: Our registration is Free. *To increase your training level* : Bring about 5 new members who will be your students and team members. Either in your team or non members. You must register them first, or make sure they tell us who referred them. Reason for this: To increase the rate of seriousness in network marketing businesses.
Companies associated
Products
Share User Profile