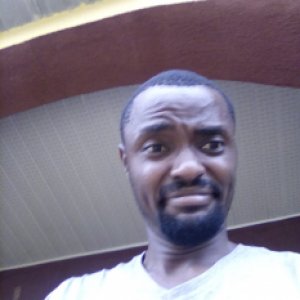 Full Name
Olawale, Tolulope, Olowooye
I am Olawale Tolulope Olowooye, a graduate of Agricultural Extension and Management with excellent communication, team player, multi-tasking and research skills. Ability to learn quickly, think critically, and work independently on any issue in order to arrive at a workable and most profitable course of action. Interpersonal skills and good communication. Strong teamwork, negotiation, and leadership qualities. Great capacity to handle pressure sensibly and maintain poise in face of demanding situations while keeping focus on acquiring desiring results. Good knowledge of Microsoft Office in Word, Excel and PowerPoint. Intermediate knowledge of Web Development and Web Design. Strategic planning and effective execution. Strong communication and Interpersonal skills. Database Management. Knowledge of market trends Effective team player. Agriculture, farming, E-commerce, consulting, Real estate development and maintenance services, Oil and Gas, Transportation, Web design and Development, Tourism, Mass !media, Social & related.
Career Status
I am not in an executive position, open to new career opportunities
Business Goals
Advice and consulting services

New business partners – supplying partners

New business opportunities

The purchase/hire of new services

New sales and prospects – revenues
Additional business goal information
My business needs and goals are critical activities of it that must be performed to meet the organizational objective(s) while it remains or provide solutions to targeted peoples needs and expectations. Growing a business requires setting short and long-term goals. Often the short-term goals are the steps necessary to achieve the long term goals like to Increase profit margin, increase efficiency, capture a bigger market share. Provide better customer service. Improve employee training.
Sector Of Interest
Agriculture

Farming

Consulting

E-commerce

Oil and Gas

IT & IT services, Programming, Web design and computers

Mass media, social and related

Real estate development, maintenance related services

Tourism

Transportation

I don't run a business/unemployed
Skills and Certifications
Job History
NPower Agro Volunteer, Oyo state Fishery Department Ibadan | 12 2016 - Present
Education
What others had to say about Olawale, Tolulope, Olowooye