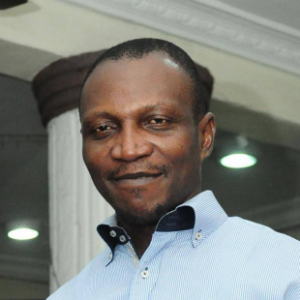 Full Name
Olayemi Olaleye
I'm a creative individual who loves discussing ideas related to making life better for the society. I'm particular about how I can positively affect the mindset of those I engage in discussions with. I do believe we can activate the power of our circles of influence to make our society a better place. I love nature and like taking long walks and strolls while listening to cool music on my favourite radio stations (Classic and Smooth FM). I'm also an art lover who appreciates good works of art and theatrical plays. I visit the cinema quite often. At least once a week, and hope to be a film producer and script writer someday soon.
Career Status
I am an executive level employee
Business Goals
New business opportunities

Advice and consulting services

New contacts
Additional business goal information
I'm working on building a platform that can help develop local communities in Africa starting with Nigeria. I've discussed with a few consultants who say the idea is not feasible. I do believe it is.
Sector Of Interest
Packaging

Agro-processing

E-commerce

Events & service

Mass media, social and related

Real estate development, maintenance related services

Other
Skills and Certifications
Job History
Operations & Client Service Manager, Resourcepro Integrated Solutions Ltd Lagos | 10 2011 - Present
Education
What others had to say about Olayemi Olaleye
Greetings, My name is rose,I would like to tell You or give you a proposal if you are interested then we shall proceed am not always online here ok,but first please try to contact me soon at my private email address you look at my email well before you send it ok here is my email (r o s e. r a y 3 4 AT y a hoo. co .u k) I shall tell You more when i receive Your mail as am not always online here, Thanks and remain blessed, Miss rose,
Companies associated
Share User Profile