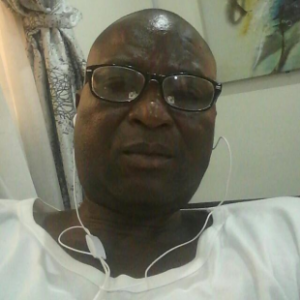 Full Name
Oludare Olatunbi
I am a security professional of distinct, very articulate and committed and on top of every assignment we handle. I am very skillful in the conduct and implementation of Security Risk Assessment.
Career Status
I am a business owner or a director of a business
Additional business goal information
My business goal is to anticipate and provide technical and intelligent solutions to all likely security issues before it's occurrence.
Sector Of Interest
Agriculture

Farming

Packaging

Agro-processing

Construction & related services

Consulting

Events & service

Fashion

FMCG

Oil and Gas

Mining and mining operations

Import/export

Infrastructure

IT & IT services, Programming, Web design and computers

Logistics

Manufacturing

Mass media, social and related

Real estate development, maintenance related services

Renewable energy

Telecoms

Tourism

Transportation

Other
Skills and Certifications
Job History
Education
What others had to say about Oludare Olatunbi
Greetings, My name is rose,I would like to tell You or give you a proposal if you are interested then we shall proceed am not always online here ok,but first please try to contact me soon at my private email address you look at my email well before you send it ok here is my email (r o s e. r a y 3 4 AT y a hoo. co .u k) I shall tell You more when i receive Your mail as am not always online here, Thanks and remain blessed, Miss rose,
Companies associated
Share User Profile