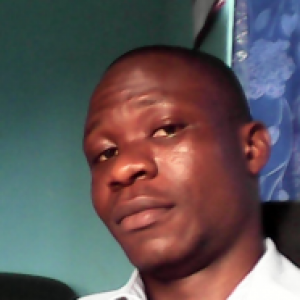 Full Name
Olusegun Oluwagbemiga Charles
Olusegun Oluwagbemiga, a Computer Graphics Designer by profession, Director of BLUEPOINT Solutions and Innovations, hails from Osogbo, Osogbo Local Government Area in Osun State, Nigeria. By God's grace, I am proficiency in using some applications to design and package professionally. I am highly interested also in fabricating/manufacturing of Domestic Machines to enhance productivity.
Career Status
I am a business owner or a director of a business
Business Goals
The purchase of new equipment

New business opportunities
Additional business goal information
Our Goals: We are striving to be among the best company that will always render solution to others, being Individual or Corporate body with innovations. We are moving closer to achieving our goal (s) gradually, even though we are slow but by far, we have achieved. As well, we will so much appreciate any contributing effort (s).
Sector Of Interest
Packaging

Consulting

Import/export

IT & IT services, Programming, Web design and computers

Manufacturing

Mass media, social and related

Renewable energy

Other
Skills and Certifications
Brand Strategist, Computer Graphics Designer, Printer, General Merchandise
Job History
Director, BLUEPOINT SOLUTIONS AND INNOVATIONS Osogbo | 01 2014 - Present
Education
What others had to say about Olusegun Oluwagbemiga Charles
Companies associated
Share User Profile