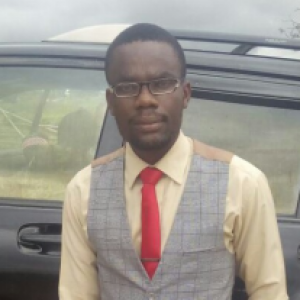 Full Name
Princejack Zoe
I am a minister of God. I do mobile or freelance business in Abuja. I'm in the IT/ICT field. I have only diploma in project management and certificate in mobile robotics, children's education and IT.
Career Status
I am not very active now, but would like to start a business or get involved in something
Business Goals
New business opportunities

A new job position

New contacts
Additional business goal information
I need a business or job that I can be doing alongside my pastoral work of God, time wise. I'm into Technical and Electrical, ICT/Computer, administrative, clerical or secretarial.
Sector Of Interest
Packaging

Oil and Gas

Import/export

IT & IT services, Programming, Web design and computers

Mass media, social and related

I don't run a business/unemployed
Skills and Certifications
Electrical, Technical, Computer, Administrative Skills
Music teacher
Job History
Secretary, DreamWork Consult LTD Abuja | 01 2016 - 05 2017
ICT, IVY Montessori Abuja | 09 2013 - 12 2015
Education
What others had to say about Princejack Zoe
Companies associated
Share User Profile