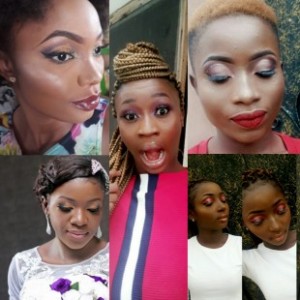 Full Name
Shunamite, Emmanuel, Ejukwas
In today's world whether in business occasion or events I concur to a wise man's saying that looking good is good business in every sense of the word. with that in mind seeimpreshunshub has created it's presence which is here to stay.
Career Status
I am a freelancer, a trade person or a consultant
Business Goals
New contacts

Advice and consulting services
Additional business goal information
seeimpreshunshub as a business entity would love to have more contacts who can inturn become clients or refer her to clients thereby increasing her chances of rendering services ranging from natural and simple every day look to events/bridal looks as a business.
Sector Of Interest
Consulting

Events & service

Fashion

Mining and mining operations

Tourism

Other

I don't run a business/unemployed
Skills and Certifications
Make-up artistry
manicure
wig maker
-Continuous learning and adaptability to new technologies
Job History
Education
B.sc in accountancy, cross river university of technology (Nigeria, Cross River) | 05 2018 - 12 2018
What others had to say about Shunamite, Emmanuel, Ejukwas