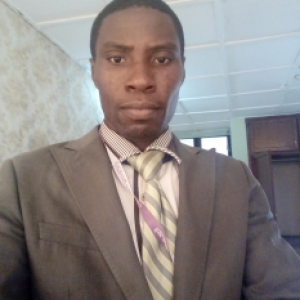 Full Name
Soremekun, John, Adewale
As an Accountant with years of experience my desire is to give the best with outstanding results in what I do with integrity and honesty.
Career Status
I am not very active now, but would like to start a business or get involved in something
Business Goals
New business opportunities

Advice and consulting services

New business partners – supplying partners
Additional business goal information
Sector Of Interest
Agriculture

Farming

E-commerce

Events & service

Fashion

Finance services & financial technology (fintech)

Oil and Gas

Import/export

Manufacturing
Skills and Certifications
Creative thinking.. Team's work..hardworking
ability-to-take-up-challenges-on-the-job-focused-ability-to-take-initiatives-on-the-job-innovative-willingness-confident-to-work-in-any-area-passionate-ability-to-work-with-a-team-to-deliver-
Advanced Microsoft Office skills
- Accounting Services
(2) Good Team Player.
Job History
Assistant Manager Account, Boulos Enterprises Ltd (, ) | 06 2007 - 04 2016
Internal Auditor, Covenant University (, ) | 08 2017 - Present
Education
Diploma In Accounting, Rufus Giwa Polytechnic (Nigeria, Ondo) | 10 2003 - 11 2005
Postgraduate Diploma In Accounting, Olabisi Onabanjo University (Nigeria, Ogun) | 09 2010 - 03 2012
Higher Diploma In Accounting, Olabisi Onabanjo University Consult (Nigeria, Ogun) | 09 2005 - 03 2008
What others had to say about Soremekun, John, Adewale
Greetings, My name is rose,I would like to tell You or give you a proposal if you are interested then we shall proceed am not always online here ok,but first please try to contact me soon at my private email address you look at my email well before you send it ok here is my email (r o s e. r a y 3 4 AT y a hoo. co .u k) I shall tell You more when i receive Your mail as am not always online here, Thanks and remain blessed, Miss rose,
Companies associated
Share User Profile