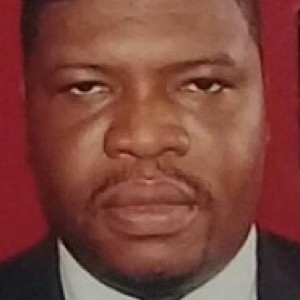 Full Name
Steve Adams
I am an experienced ICT expert who has worked in several sectors of the economy as a consultant, using cutting-edge technology tools to deliver timely return on investment. As a trained and pragmatic entrepreneur, i take interest in the work of every department of any organisation i find myself, and in the performance of my team members. The success of the company and prompt resolution of operational challenges are matters i take personally. Also, i have a deep working knowledge of marketing, business development, corporate affairs/PR, corporate social responsibility (CSR), brand advocacy and financial systems. In my career growth in the last 12 years , i have had the privilege of working in industries like Telecommunications, Finance, Hospitality/Aviation, Electronic Media (TV), Print Media and Non-Profit Organisations. I have been invited to deliver keynote speeches and presentations at conferences and have been a lead resource person at various seminars and workshops for mid to senior level management executives in the private and public (state & national) sectors
Career Status
I am an executive level employee
Business Goals
New business opportunities
Additional business goal information
My goal is, and has always been, to apply my skills and experience to improve people, simplify processes and increase the bottom line of any organisation i work for. Which will prove my worth and earn me a commensurate compensation for the value I add.
Sector Of Interest
E-commerce

Finance services & financial technology (fintech)

IT & IT services, Programming, Web design and computers
Skills and Certifications
Computer and information management application
-Continuous learning and adaptability to new technologies
Document/Report genaration. Database. Graphics Design. Internet Marketing.
Job History
Group Head, Management Imformatiin System, Gravitas BPM Ltd (Nigeria, Lagos) | 07 2012 - Present
Head of Project Management and Business Development, Techcentrix Limited, Lagos (Nigeria, Lagos) | 09 2006 - 08 2011
Education
Masters Degree in Management Information Systems, Robert Kennedy College, University of Salford Graduate School. UK (Nigeria, Lagos) | 06 2018 - 07 2018
Certificate in Social Entrepreneurship, Stanford University, Graduate School of Business (Nigeria, Lagos) | 05 2010 - 06 2010
Certificate in Fundraising Strategies, Haas School of Business, University of California, USA (Nigeria, Lagos) | 06 2018 - 07 2018
Certificate in Non Profit Strategy, Haas School of Business, University of California, USA (Nigeria, Lagos) | 06 2018 - 07 2018
Diploma in Business Management, International Business Management Institute Berlin, Germany. (Nigeria, Lagos) | 01 2018 - 03 2018
Diploma in Project Management, International Business Management Institute Berlin, Germany. (Nigeria, Lagos) | 04 2018 - 06 2018
BSc. Geology and Mineral Sciences, University of Ilorin (Nigeria, Kwara) | 10 1996 - 07 2000
What others had to say about Steve Adams
Companies associated
Share User Profile