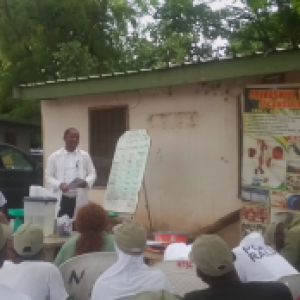 Full Name
Sylvester Ekemhonye
My passion is to create jobs for people to be able to put food on there table. To ensure that what we teach bring fortunes or resource, we have production Center where you can see, feel and touch the products.
Career Status
I am a business owner or a director of a business
Additional business goal information
Empowerment training consultant. We produce Agriculture product fish farming, Poultry, snail, Grasscutter and so on. We also train on other handsome training such as cosmetology, leather work, catering and so on.
Sector Of Interest
Agriculture

Farming

Agro-processing
Skills and Certifications
Job History
Dr, Sylvoskill@gmail technical and consulting Ltd (, ) | 11 2011 - Present
Education
What others had to say about Sylvester Ekemhonye
Companies associated
Share User Profile